Mountain West Plastic Surgery
60 Four Mile Drive, Suite 11
Kalispell, MT 59901
Phone: (406) 609-0210
Fax: (406) 609-0211
Monday–Friday: 8 a.m.–5 p.m.

Mountain West Plastic Surgery
1111 Baker Avenue
Whitefish, MT 59937
Phone: (406) 609-0210
Fax: (406) 609-0211
Wednesday: 9 a.m.–4 p.m.

Mountain West Plastic Surgery
30544 Highway 200
Ponderay, ID 83852
Phone: (406) 609-0210
Fax: (406) 609-0211
Wednesday: 9 a.m.–4 p.m.

Face
Whether you're interested in facial plastic surgery to look younger or more refreshed our Kalispell, Montana, practice has you covered. Our experienced plastic surgeons, Dr. Michelle Spring and Dr. Michael Hromadka produce attractive, natural-looking results for women and men of all ages. We routinely see patients from Missoula, Whitefish, and Great Falls, MT; Coeur d'Alene and Sandpoint, ID; and Calgary who want to refine their facial features or strive to look as young and energetic as they feel.
If you're considering facial plastic surgery, request a consultation using the online form to meet personally with either Dr. Spring or Dr. Hromadka. Or you can call our office at (406) 609-0210 to schedule an appointment.
Facial Procedures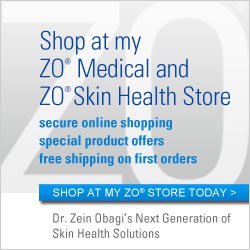 We offer a range of facial plastic surgery procedures designed to balance facial features, produce a younger look, or both. Additionally, we offer nonsurgical aesthetic treatments for women and men who are not interested or not ready for cosmetic surgery. Both Dr. Spring and Dr. Hromadka have extensive training in state-of-the-art techniques used for these procedures.
In some cases, your surgeon may recommend combining 2 or more procedures to produce comprehensive results. For example, because a facelift only addresses the lower portion of the face, a brow lift or blepharoplasty (eyelid surgery) may be the best approach to refresh the entire face.
Learn more about each procedure by visiting the individual pages listed below:
In addition to those procedures, our surgeons also perform the following cosmetic operations:
Short-Scar Facelift: Our surgeons customize facelift procedures to best suit each patient's unique needs. In some cases, they may shorten the incisions for patients who don't have as much loose skin or separated neck muscles as other women and men undergoing facelift surgery. They may also decide that a separate incision under the chin isn't necessary. In all facelift procedures, our surgeons strive to conceal incisions and provide optimal tightening of the tissues.
Facial Implants: Synthetic implants for the chin and cheeks can enhance the contours of your face.
Chin Augmentation (Genioplasty): Patients interested in creating a "strong," chiseled chin can choose to undergo chin augmentation without an implant. Cosmetic chin surgery can create a more attractive profile and overall facial balance.
CoolSculpting®: If you're bothered by the appearance of a double chin, CoolSculpting's special CoolMini™ applicator is designed specifically to reduce fat below the chin. It fits snugly and uses cryolipolysis process to destroy fat cells without damaging the skin or surrounding tissues.
Otoplasty (Ear pinning): Ears that protrude too far from the head can lead to teasing, especially for children. Even though pediatric otoplasty is more common, adults can undergo ear pinning surgery if they are self-conscious about the appearance of their ears.
Facial Reconstruction: Men and women may want plastic surgery following the removal of skin cancer, especially if the cancerous cells were located on the nose or cheek. Reconstructive plastic surgery can produce excellent results.
Facial Fat Grafting: Using your own fat as a filler for facial rejuvenation is an increasingly popular technique. The fat is liposuctioned from areas of your body where it's not wanted. It is then purified and re-injected by one of our surgeons to restore volume to areas of the face.
Meet Our Surgeons
The combination of surgical skill and decades of experience sets Dr. Spring and Dr. Hromadka apart from other plastic surgeons not just in Kalispell, but throughout Montana and the Northwest. Assisted by Kristy Ehrmantraut, PA-C, their surgical physician assistant, Dr. Spring and Dr. Hromadka are known for their down-to-earth personalities and for spending the time to truly understand their patients' goals.